GPTBots.AI: The Future of AI Integration in Business Applications
Published on
Review Score: 5/5 🌟🌟🌟🌟🌟
What is GPTBots.AI?
GPTBots.AI is a platform that enables developers to effortlessly integrate Language Learning Models (LLM) into their existing data and application services. The platform is designed to facilitate the easy construction of AI services tailored to a business's specific needs. Whether you're a startup or an established enterprise, GPTBots.AI offers a streamlined approach to incorporating AI into your business operations.
Key Features of GPTBots.AI
Seamless Integration: One of the standout features of GPTBots.AI is its ability to seamlessly connect LLM with enterprise data and service capabilities. This allows for the efficient building of AI Bot services that can be deeply integrated into the actual business processes.

Tech Stack: The platform utilizes robust technologies like Cloudflare and Google Tag Manager, ensuring a secure and reliable service.

User Reviews: With a 5/5 rating based on 180 reviews, the platform has received high praise for its efficiency and ease of use. Users have reported significant improvements in work efficiency and have successfully created data analysis bots, automatic Q&A bots, and more in just a matter of hours.
What Can GPTBots.AI Do?
Data Analysis: Users have reported setting up data analysis bots in just half a day, showcasing the platform's speed and efficiency.

Automated Q&A: Businesses can build bots for automatic Q&A sessions, saving time and resources.

Work Efficiency: The platform is lauded for greatly improving work efficiency, allowing simple tasks to be automated, freeing up human resources for more complex tasks.
Why Choose GPTBots.AI?
The platform stands out for its user-friendly interface and quick setup. It's not just about providing AI capabilities; it's about making those capabilities accessible and useful for real-world applications. If you're looking to step into the AI age and unlock endless possibilities, GPTBots.AI is the tool you've been waiting for.
GPTBots.AI is more than just a platform; it's a game-changer in the AI industry. With its seamless integration capabilities, robust tech stack, and glowing user reviews, it's clear that this platform is set to redefine how businesses interact with AI. Don't miss out on the future; embrace the endless possibilities that come with GPTBots.AI.
So, are you ready to enter the AI age with GPTBots.AI? Visit their official website (opens in a new tab)!
GPTBots.AI Reviews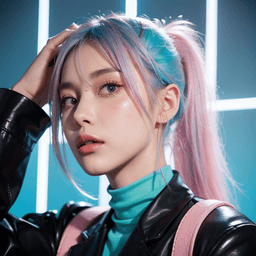 Lynn Mikami
Review Score: 9.4/10
What stands out about GPTBots.AI is its robust tech stack, featuring Cloudflare and Google Tag Manager. This ensures not just functionality but also security and reliability. The platform's focus on real-world applications makes it a practical choice for businesses of all sizes. A solid choice for anyone looking to improve work efficiency through AI.
---
Kim Anderson
Review Score: 9.7/10
GPTBots.AI is a game-changer in the realm of AI integration. Its seamless capabilities for connecting Language Learning Models with enterprise data make it a must-have tool for any business looking to leverage AI. The user reviews speak volumes about its efficiency and ease of use. Highly recommended for those ready to step into the future of AI.
---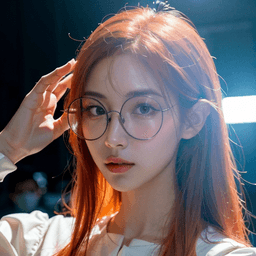 Jennie Lowe
Review Score: 9.6/10
The real-world applications of GPTBots.AI are what make it truly exceptional. From data analysis bots to automated Q&A, the platform offers a range of solutions that can be customized to meet specific business needs. Its high user ratings are well-deserved, and I can see this platform becoming an industry standard in the near future.
GPTBots AI Alternatives